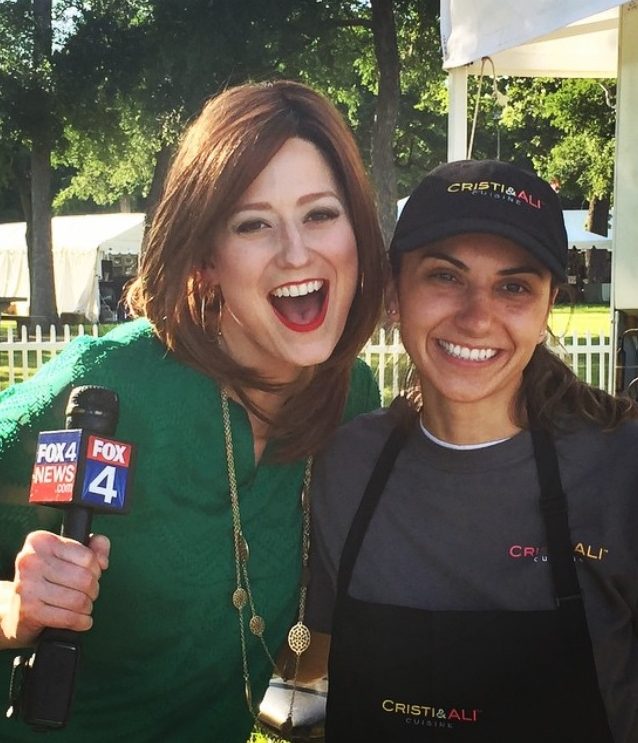 Our History
When you think about it, fine food is about tradition. Recipes are handed down through generations. Love is poured into the food we eat and the time we share while preparing and partaking. Cristi&Ali Cuisine was built upon these traditions – as a way to honor family while sharing the gift of fine food with others.
Owner Alina Trandafir is a Romanian native who has called Dallas home since 1998. She was raised in a family that knows how to savor the flavors of fine food and decided to bring some of the robust flavors of Romania to a wide audience state-side.
Launched in 2009 as a gourmet trailer business, which has developed a huge following, the name Cristi&Ali Cuisine exudes the family connection that Alina considers the backbone of her business. The actual name was coined by Alina's grandmother more than 20 years ago when she combined her granddaughters' names as the name for her Romanian convenience store. Alina's father Pierre worked with her perfecting the recipes for the gourmet trailer. The result of this family collaboration pours love and taste. The move removed the tether of the gourmet trailer, allowing home cooks ready access to the bold flavors of Romanian cooking.
And, it couldn't be easier!
Whether you are visiting the Cristi&Ali gourmet trailer, we are excited to introduce you to the Cristi&Ali family tradition through our food.
Follow us on Facebook to see when the gourmet trailer will be in your area for you to taste for yourself!
HUB Certified, GO TEXAN Member, WBENC Certified, Dallas Regional Member, North Dallas Chamber Member, NFIB Member, 10,000 Small Business Goldman Sachs Scholar
Save